President Museveni has finally released the much awaited cabinet list with retired Major Jessica Alupo appointed as the new Vice President whereas former State Minister for Health in charge of General Duties, Robinah Nabbanja has been named the Prime Minister.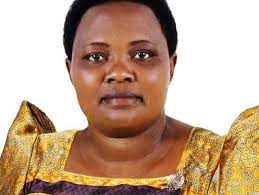 If approved, Nabbanja will be Uganda's first female prime minister since the country gained independence in 1962.
This would also be the first time the country has a female Vice President and Prime Minister at the helm of government.
Former Speaker Rebecca Alitwala Kadaga makes her into cabinet as the 1st Deputy Prime Minister and Minister for East African Community Affairs. Kadaga contested for a third term as parliament speaker, against her party's wishes, and lost.
"I hereby inform the country that by virtue of the Authority given to the President of Uganda by Articles: 108(2), 108A(1), 113(1) and 114(1) of the 1995 Constitution of the Republic of Uganda, I hereby appoint H.E. the Vice President, Rt. Hon. Prime Minister, Honourable Cabinet Ministers and other Ministers as indicated below,"Museveni said on Tuesday evening.